THE MISSION OF THE FOOD FOR THOUGHT MINISTRIES!
This ministry is dedicated to educating, encouraging, inspiring all, through the guidance of the Holy Spirit and to change lives by spreading, all of the Gospel of Jesus Christ the Lord and Savior throughout the world and to bring people closer to our Heavenly Father who is in Heaven.
"REPENT BELIEVE THE GOSPEL." (Mark 1:15)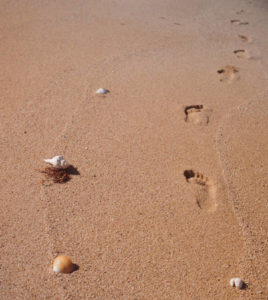 Repent and trust in God's Words, remember God sent his only begotten son to save us from sin. Remember that Jesus suffered so much pain before he made it to the cross. Jesus was hit on the head, spit on, beaten and mocked. Jesus had to carry the very cross that he was to be nailed to on his back after he was beaten very badly. Jesus went through so much pain just so we could live. Death entered the world through Adam. Life entered world through Jesus. I pray that you have the ears to hear the words of Jesus. Do not let his death be in vain!
If you died right now, do you know where you would spend eternity? If your answer is no, or you aren't sure; would you like to have the assurance of eternal life with Jesus and his Father God in Heaven?
Understand that everyone is guaranteed eternal life it is just a matter of where one will spend eternity. For the wages of sin is death and if ones name is not written in book of life one will be cast into the lake of fire. The gift from God is eternal life, through Jesus Christ our Lord. Choose life with Jesus Christ and say this prayer:
"Jesus I know that I am a sinner and I am tired of living my way. I am turning from my way of living and turning towards your way of living. I believe that you died on the cross for all sin and rose on the third day to defeat all sin and death. I submit to your way of life right now. I ask that you forgive me of my sins and I do repent. Amen!"
My prayer to the Heavenly Father for you!
At this time I am asking you Heavenly Father in the name of your son Jesus Christ, that those who have read these words and have not been baptized in the name Jesus Christ for the remission of their sins. That you would enable them to hear the words of Jesus Christ and if they are willing to repent and be baptized in the name of Jesus Christ then you will allow them to be your children and you will allow them to receive the gift of the Holy Ghost. I pray that they understand that this act must come from their heart and only their heart alone.
I also pray that you will give understanding to all whom have read these words of yours or will read these words of yours. This I ask in your Son's name Jesus Christ who died for all sins and defeated death when he rose from the dead on the third day. Amen!
Jesus saith unto him, I am the way, the truth, and the life: no man cometh unto the Father, but by me. (John 14:6)
I love you all, your brother in Christ: Minister David K. Morrison