Are You Ready?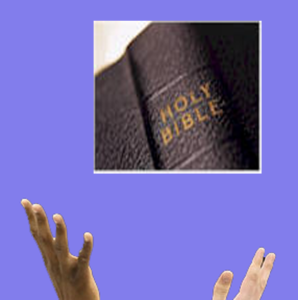 How many times have you heard this question "Are You Ready?" I know that I have heard it so many times in my life. I know when I use to play Basketball the Referee would ask me before he threw the ball up to start the game "Are You Ready!" I know that you have asked this question to some one before and this question was also presented to you before.
Well today I am asking are you ready! Understand that so many people in our generation are not ready! So many people are focus on the wrong things in life. We live in this world and do not have to be part of this world. One must abide in Christ and he will abide in the one (John 15:4-7). Let me ask the question once again are you ready if Jesus the Christ came back today?
Have you repented of your sins? Do not wait; today at this very moment is the time to turn your life over to God if you haven't done so already! If you have fallen, or backslide into sin; ask the Lord to forgive you and repent right now! The Devil wants you to live in sin, remember the wages of sin is death (Romans 6:23). Don't wait my brothers and sisters, if you know someone who has fallen into sin, send them this message. Encourage them through the guidance of the Holy Spirit. Let them know that if they would turn back to the Lord and ask for forgiveness and repent from their heart the Lord will forgive them.
My brothers and sisters those of you who are spiritual should understand that it is your job to help one who has fallen into sin (Galatians 6:1). We who are spiritual have a responsibility that many so-called Christians do not understand. Many like to be called a Christian and dress up on Sundays or what ever days they attend Church, but when the time comes to love (help) another they can not help because the words of Christ do not abide within them. They are just hearers of the word and not doers of the word. Being A Christian is not just a title that many wear but a way of life.
Jesus is telling all to be ready for he will return at a time when nobody knows (Matthew 25:13, Luke 12:40). Understand that so many people in our generation have read these words yet they do not understand what these words mean. Jesus starts off in Matthew 24:44 by telling all to be ready for in such an hour when you think not the Son of man will come. I have talked with so many people over the years and it saddens me that so many people just do not understand that when Jesus returns it is to late, they think that they can ask for mercy or ask for forgiveness at that time.
I had a fellow brother explain to me that once save always saved! Now this brother went on to explain to me that since he was married and Saved, that if he committed adultery and Jesus returned at that time that he would enter into Heaven. He went on saying that Jesus died for past, present and future sins. This brother is thinking that if he is in the act of committing a sin when Jesus returned that he would still go to Heaven.
I explained to this brother that the only way one will enter Heaven is through Jesus Christ (John 14:6). I also went on to explain that one must repent from their sinful nature and if one does not repent one will perish (Luke 13:3, 5). This act of repentance must come from the heart. Let us look at Luke 23:39-43 one of the malefactors that was hanging next to Jesus repented and confessed Jesus Christ out loud calling him Lord (Luke 23:42). Jesus told this man that he would be in paradise with him on that day! This man did repent and confess his sin out loud for all to hear. Jesus looked at this mans heart. Man cannot look at ones heart. For more on this look for an upcoming FFTM titled Remember me!
Understand that Jesus told us to be ready for we shall not know when he will return. Jesus tells us in Matthew 24:42 to watch and be ready. In Luke 21:36 Jesus tells us "Watch ye therefore, and pray always, that ye may be accounted worthy to escape all these things that shall come to pass, and to stand before the Son of man." Jesus is telling us that all are to be ready when he returns. Nobody knows when that return will be not even the angels in heaven except his Father who is in heaven (Matthew 24:36).
In Matthew 24:37-39 Jesus is telling all that back in the day of Noah nobody knew about the flood that was coming until it came. He is also saying that this is how it will be when he returns. People will be living their daily lives and out of no where he shall return. Jesus is saying to all not to say that "I will repent next week." He is telling us to repent right now.
Jesus came into the world to save those who are lost (Matthew 18:11, Luke 19:10). Listen to me my brothers and sisters we do not know how much time we have to live. What if one should die and have not accepted Jesus the Christ as their Lord? What if one died in the act of sin? It saddens me to think of this, but these people will not enter into the kingdom of Heaven.
Did you know that eternal life is guaranteed to all? Yes let me say it again that eternal life is guaranteed to all. No matter who you are or how you have lived your life you will have eternal life. Now understand that if you have repented and accepted (believed in Christ) Jesus Christ as your Lord, you will have eternal life in Heaven with the Heavenly Father and Jesus (John3:15-16). Now if one has not repented and accepted (un-belief in Christ) Jesus Christ as ones Lord; this person will have eternal life in the lake of fire (Revelation 21:8).
Turn to Jesus Christ right now and abide in the words of Christ and He will abide in you. Be ready, for His return, you can do this by studying the word of God daily and applying these words to your daily lives. Seek the Kingdom of God. Turn to God at all times for the Devil is seeking whom he might destroy (1 Peter 5:8). Only through Jesus the Christ might one have peace, for the Devil can be defeated with the word of God.
As I close I want to leave you with these words from the Apostle Paul and I encourage you to apply these to your daily living. "I press toward the mark for the prize of the high calling of God in Christ Jesus" (Philippians 3:14) KJV.
Your brother in Christ: Minister David K. Morrison
REPENT AND BELIEVE THE GOSPEL (MARK 1:15)